YOUR MIND IS SUPPOSED TO WORK FOR YOU, NOT AGAINST YOU.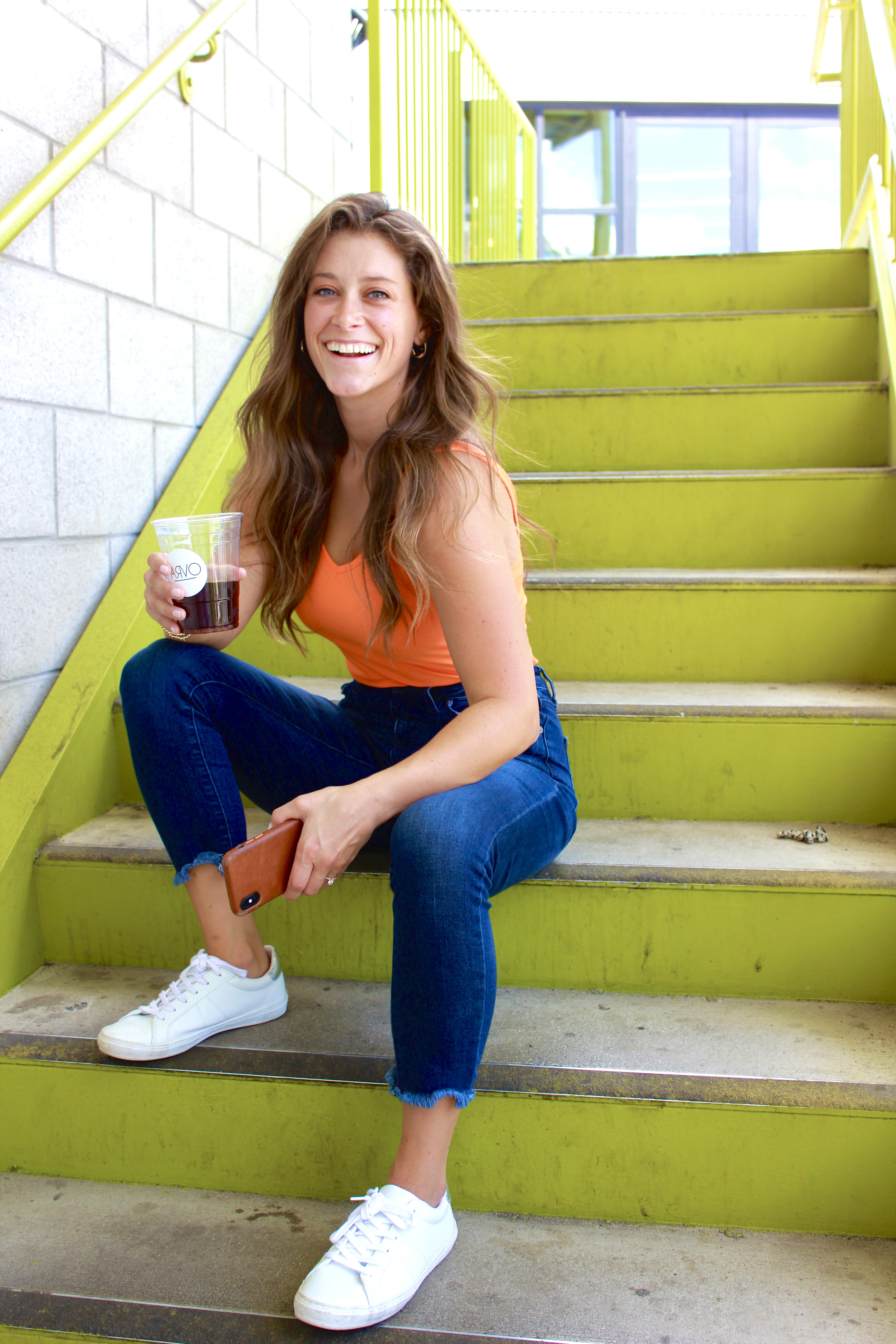 -Do you ever feel like that little voice inside of your head is always trying to bring you down?
-Are you constantly worried about what others are thinking of you?
-Do you compare yourself to others and always think you aren't "enough?"
-Do you want to love yourself and raise your self worth but your mind can't get on board?
-Your self doubt and limiting beliefs paralyze you from going after what you truly desire?
-You're stuck in the toxic cycle of negative self talk and self sabotage?
-Are you scared that nothing will ever change?
Wouldn't it be better if...
-You woke up every single morning feeling in full control over your mind and your life?
-You loved and accepted all parts of you?
-You were so focused on loving yourself that you don't have time to worry about what others are thinking/constantly compare yourself?
-You were able to shut down those negative thoughts and limiting beliefs when they came up vs. letting them control you?
-You prioritized YOU and showed up as the main character of your life?!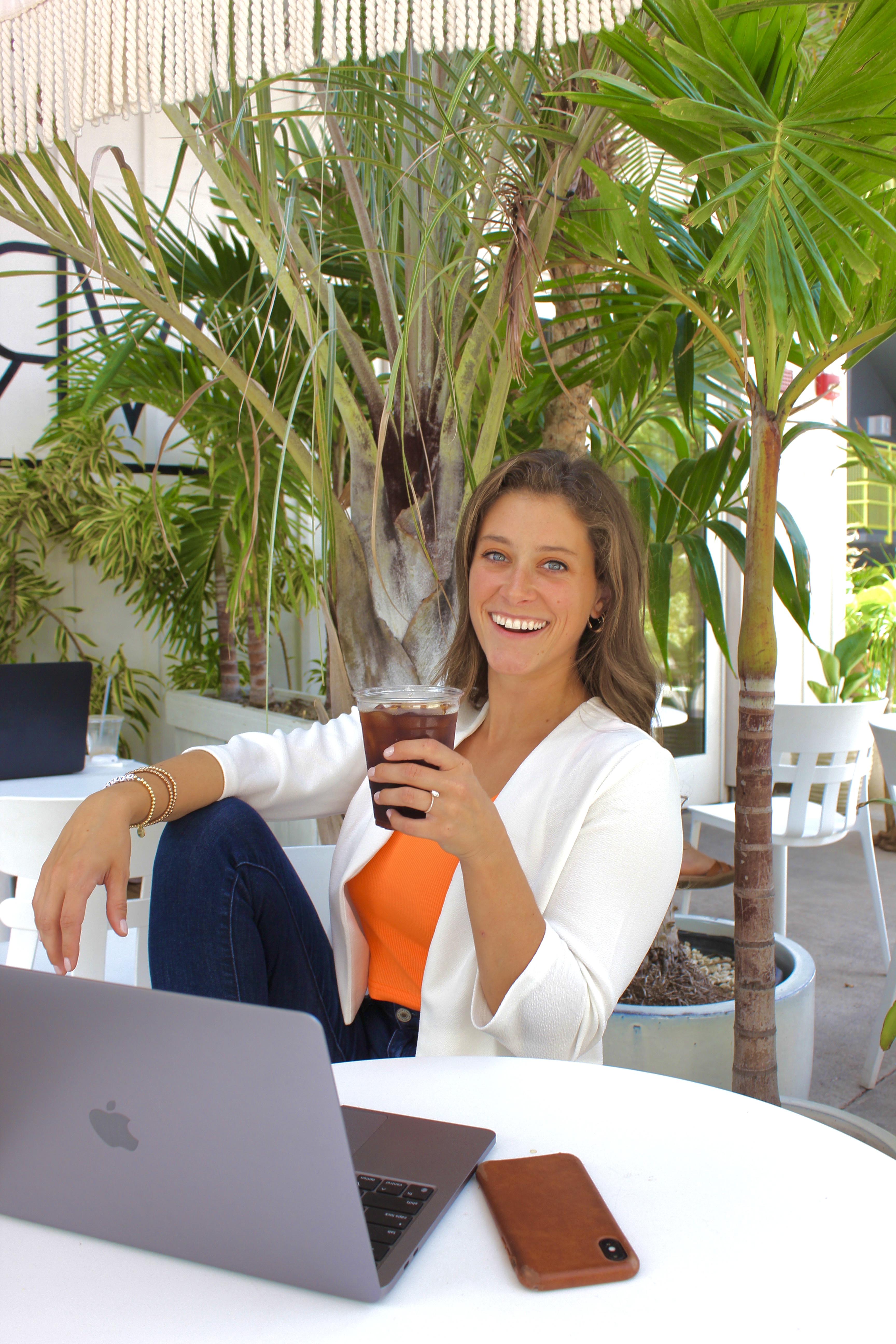 Enter Mindset Mastery.
A 90 day hybrid course experience beginning May 1st, 2022 teaching you EVERYTHING you need to know about:

1) Why you are the way that you are
2)How your mind and the brain work and why they are controlling you vs. the other way around
3)How to reprogram your brain with the beliefs that support your highest self and your dream life
4) How to create and embody the aligned action in order to LIVE as the version of you that you've always craved to be.
Mindset Mastery follows a proven 4 step process.
I FOUNDATIONS
IN THE FOUNDATIONS PHASE, YOU WILL LEARN EVERYTHING YOU NEED TO KNOW ABOUT HOW THE CONSCIOUS & SUBCONSCIOUS MIND WORK, AND HOW THEY ARE CONTROLLING YOUR EVERY MOVE. YOU WILL FORM AN UNDERSTANDING FOR WHY YOU ARE THE WAY THAT YOU ARE & REALIZE THAT YOU ARE THE ONE IN CONTROL...NOT YOUR MIND! 
II THE REBUILDING PHASE
THE REPROGRAMMING PHASE IS WHERE WE GET INTO YOUR SUBCONSCIOUS AND CLEAR OUT ALL THE OLD BELIEFS THAT ARE NO LONGER SERVING YOU, AND REWIRE IT WITH EXPANSIVE BELIEFS THAT SUPPORT YOUR DREAM LIFE AND THE VERSION OF YOU THAT YOU'VE ALWAYS WANTED TO BE! 
III CREATION PHASE
PHASE III IS WHERE WE TURN UP THE DIAL IN THE RADICAL SELF LOVE DEPARTMENT!! THIS IS WHERE WE DITCH ALL THE SELF DOUBT, NEGATIVE SELF TALK, SELF JUDGEMENT AND COMPARISON THAT IS MAKING YOU FEEL LESS THAN AND WE TURN IT INTO CONFIDENCE, EMPOWERMENT, AND TOTAL LOVE FOR THE PERSON YOU ARE!! LIFE IS SO MUCH BETTER WHEN YOU'RE OBSESSED WITH THE YOU THAT YOU ARE. AND YOU ARE THE ONLY ONE WHO GETS TO DETERMINE YOUR LEVEL OF WORTHINESS ;) 
IV ALIGNED ACTION PHASE
TIME TO TURN UP THE HEAT AND ACTIVATE YOUR PERSONAL POWER!! WHEN YOU CAN LEARN HOW TO ALIGN YOURSELF WITH THE FREQUENCY OF YOUR DESIRES, THIS IS WHEN YOU QUANTUM LEAP INTO YOUR DESIRED REALITY. YOU WILL LEARN HOW TO EFFECTIVELY PRACTICE MANIFESTATION AND BE THE VERSION OF YOU THAT IS WORTHY OF ATTRACTING YOUR DREAM LIFE.  


Why this works? Mindset Mastery Academy follows a proven 4 step process that integrates the subconscious mind, acclimating the nervous system & taking the aligned action steps.
1) Identify
Identify the beliefs, behaviors and identity that is holding you back from living your dream
2) Soften & Detach
Learn to soften your resistance to your dream life by taking the power away from your blocks and reclaiming it for yourself
3) Create your new belief system
Create new, supportive beliefs that align with your dream life and your highest self
4) Put the beliefs in to action by embodying the aligned action steps
Embody your highest self and create the aligned action that is going to support you in receiving your dreams!
What's included:
Mindset Mastery Academy is the most comprehensive Mindset Program you will ever receive that comes with everything you need to own your power and create your magic!
Beginning May 1st, every single week you'll receive a new video module training complete with a workbook containing journal prompts and follow up exercises to integrate the information from the weekly training. Every two weeks there will be a live zoom call for you to ask any questions you may have/receive live coaching support!!


Included in your membership:
-20+ Pre-recorded Video Training Modules
-6 Bi-Weekly Zoom Calls
-Private Facebook Group
-Weekly Workbooks
-Weekly Clarity Exercises
-Meditation Library
-Resource Library including trainings on Human Design, Kundalini Yoga, Breath-work and EFT Tapping
You'll also receive 3 bonus courses when you join! (Over $1,000 dollar value!)
-Access to Self Love Reset
-Access to Self Doubt Detox
-Boundary Boss


Instant Access:
When you enroll, you'll have instant access to the 3 self guided bonus courses (Self Love Reset, Self Doubt Detox, Boundary Boss) included in Mindset Mastery.
So ask yourself....
"What is it worth to you to continue living a life trapped by the limits of your own mind?"
Do you really want to continue on constantly worried, comparing yourself to others and believing the LIE that you're not good enough?
These lies, limiting stories and tricks your mind is playing on you will continue to have power over you until YOU make the conscious decision to say NO MORE. I'm done living a life in the shadows.
Take your power back inside of Mindset Mastery Academy. It's time to live a life you are EXCITED about.


Bundle Contents
In addition to the live, 12 week program, you will also receive access to the following self guided courses:
Frequently Asked Questions


Is Mindset Mastery it's own course?
Mindset Mastery Academy is a "live" course beginning April 25th. This course will include 12 weeks worth of content (video trainings, journal prompts, etc). In addition, you will also receive access to 3, self guided courses within this bundle option. As soon as you purchase MMA, you will have access to the self guided courses! The content for MMA will not be published until April 25th and will be updated weekly from there!
When will the weekly zoom calls be?
These will be determined inside of the private Facebook group once the course begins April 25th! If you cannot make it live, the recording will be posted inside of the course curriculum!
I see there is a VIP option listed under the course bundle? What does this include and how can I sign up?
The VIP option is for those who are looking for an extra layer of accountability and support. This includes 2 private zoom calls per month (6 total) and a personalized action plan following the completion of the program. The investment for the VIP option is $888 in addition to the course payment. If you are interested, please email [email protected] to apply !